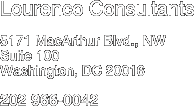 Posted on 08-31-2009
The 2009/2010 ICC Code Development Hearing schedule is available online. Hearing start times are tentative: a higher than usual volume of code changes will determine that each Code Committee will begin its hearing immediately after completion of the previous hearing. The code change proposal monograph will be posted online on August 24, and CD copies of the monograph will be mailed for delivery on or about October 3. To request a CD, click on the title of this news text.
Posted on 06-16-2009
The feasibility and the economics of doing the right thing to conserve potable water, reduce the burden on local treatment plants, and still help the bottom line of building management, discussed by an ICC staff engineer.
LCI • Code and Life Safety Consultants to the Construction Industry
© 2014 Lourenco Consultants. All Rights Reserved. Powered by: 360Pixs.com